---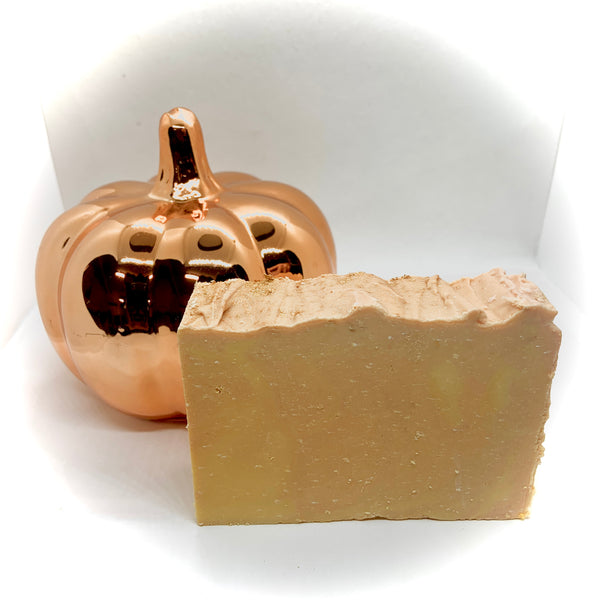 Sale
Beauty Bar Pumpkin Spice (Limited)
Sale price $4.00 Regular price $5.00
Fall Season Limited
Scented with essential oil this soap has that fresh fall and pumpkin spice scent that everyone loves. 
Handmade one at a time from a mixture of oils and luxurious butters (cocoa and Shea butter - one of the most effective natural moisturizers found in nature) with absolutely no animal products. 
Great for all skin types.
Ingredients
Saponified Olive Oil (Sodium olivate), Coconut Oil (Sodium Cocoate), Sunflower Oil (Sodium Sunflowerate), Shea Butter (Butyrospermum Parkii), Water (Aqua), essential oil.
Directions
Combination of oils and butters makes this soap bar a mild cleanser for any skin type. Use it to clean your face and body. Keep away from eyes and rinse well. P.S. Excellent for use in linen closets, to freshen up your dresser drawers or as a room or car air freshener.
How it's Made
Handmade one at a time from vegetable ingredients with absolutely no animal products. Want to know more about how soap is made? Read here: How is Soap Made