---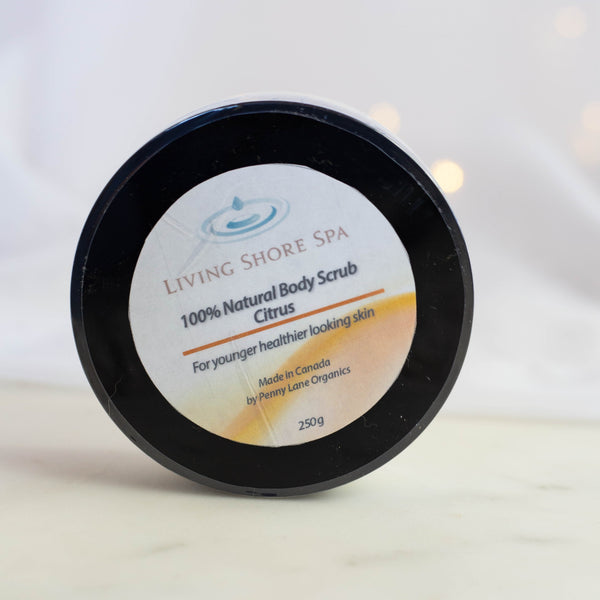 Body Scrub - Citrus
Regular price $19.99
Exfoliate hand and body with our natural salt scrub that smells like freshly squeezed oranges. Gives healthier, brighter and smoother looking skin.
Directions:
Apply over wet skin and massage in a circular motion over the whole body. Rinse thoroughly.
Ingredients:
Sea Salt, Coconut Oil, Orange essential oil, Pink Grapefruit essential oil, Bergamot essential oil, Lime essential oil.