---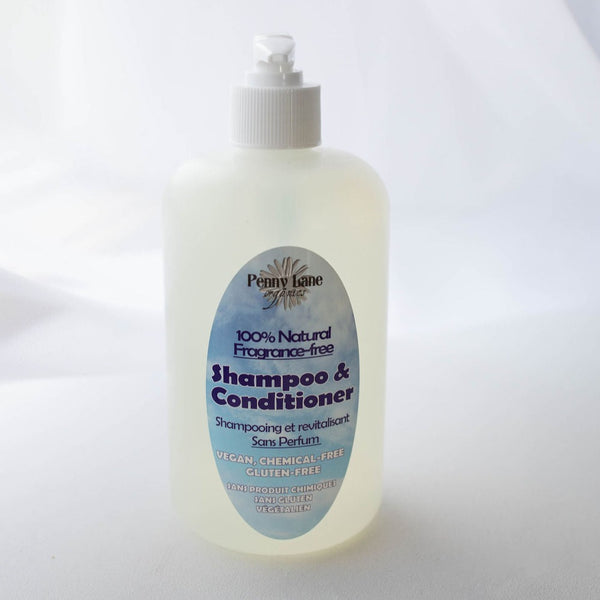 Shampoo with conditioner - Scent Free
Regular price $12.00
This 100% Natural Shampoo foams up enough to deeply cleanse hair, but doesn't strip hair of its natural oils. It is perfect for any hair type. Keep hair feeling soft and hydrated.
Scent Free.
Directions:

Squeeze a small amount of shampoo on your hand and rub it over the wet hair. Massage the scalp and keep rubbing until nice leather is produced. Rinse out. For short hair you won't need more than 2-3 drops.
Ingredients:
Saponified Olea Europaea (Olive) Oil, Castor (Ricinus Communis) oil, Spring Water, Coconut oil (Cocos nucifera), Jojoba Oil (Simmondsia Chinensis), Citric Acid, Vitamin E (Tocopherol).