---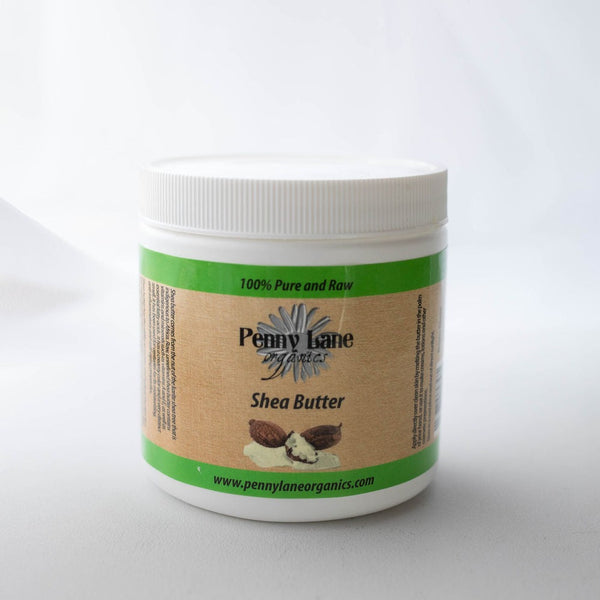 Shea Butter Natural
Regular price $19.99
Extracted from Shea nut with creamy yellow colour and with a mild nutty odour. Solid at room temperature.
Shea Butter provides excellent skin protection and has emollient properties. Rich in cinnamon acid, it also protects the skin from UV rays and therefore can be included in sun screen lotions and creams. It can also be used in massage butters, body butters, lip balms, as a moisturizing agent in soaps and shaving creams, and as a treatment for minor skin wounds and irritations.
300g
Recommended Usage:
Lotions & Creams: 2 - 20 %

Balms: 5 - 100 %

Bar Soaps: 5 - 20 %

Hair Conditioners: 1 - 10 %
When adding butters to creams and lotions, it might be necessary to gently warm them until the texture can be incorporated into the final product. Using a hand blender, create a vortex with your cream or lotion and drizzle your melted butter to fully incorporate. For addition in soaps, the general rule of thumb is 1 tablespoon per pound. As with most raw materials, results may vary, so we strongly recommend small, lab scale batches prior to any commercial manufacturing.
Shelf Life: This butter should be stored in a cool dark place and has a shelf-life of approximately 2 - 3 years when stored properly.