---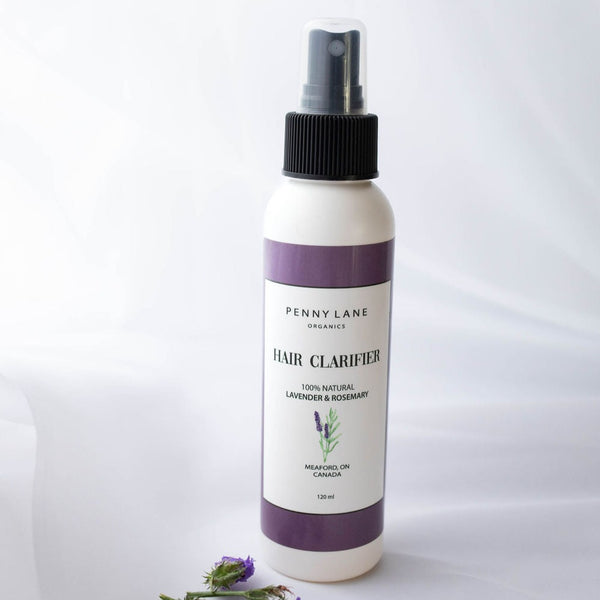 Leave-in Hair Clarifier - Lavender & Rosemary
Regular price $12.99
Makes hair healthier and gives a silky feel and shine. Also makes brushing easier and helps prevent future buildup.
Regular use of commercial shampoos, hair spray, hair mousse and other hair products often results in dull and unmanageable hair. Our natural hair clarifier will remove product build-up and environmental residue, unclog hair follicles and cuticles while restoring the proper pH level to the scalp, leaving hair and scalp feeling fresh and healthy.
120ml
Directions:
Generously spray the Leave-In Hair Clarifier over the washed hair and massage it into the scalp. Let Dry. Do not wash it out. 

Scent of Apple Cider Vinegar which can be detected by some will dissipate quickly.
Works with all hair types including died hair.
Ingredients:
Aqua (Destilled Water), Camellia sinensis (Green Tea Extract), Acetic Acid (Apple Cider Vinegar), Vegetable Glycerine, Lavandula Officinalis (Lavender) Essential Oil, Rosmarinus Officinalis (Rosemary) essential oil.