---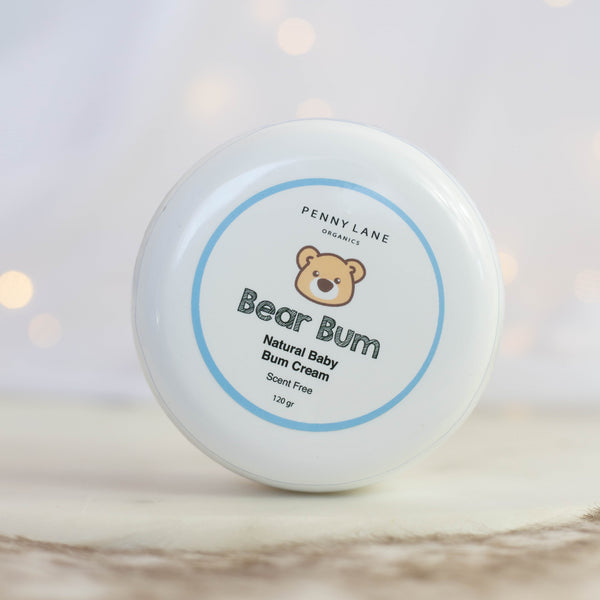 Bear Bum Light
Regular price $16.00
Natural Baby Bum Cream, 
But not just for the Bum. This cream is 100% safe to use all over a babies delicate skin including their face to keep skin 
everywhere moisturized and healthy. 
Made with all natural ingredients to soothe dry skin and keep skin moisturized and nourished. Use between diaper changes to keep skin healthy and baby comfortable. No added colour or fragrance.
120g 
Ingredients:
Calendula Oil (Calendula O cinalis), Chamomile (Anthemis Nobilis) Oil, Coconut oil (Cocos nucifera), Shea Butter (Butyrospermum Parkii Fruit), Zinc Oxide, Water (Aqua), Natragem EW (EcoCert certified emulsifying wax for use in organic and natural products), Vitamin E (Tocopherol), Geogard Ultra (EcoCert certified preservative for use in organic and natural products).
Directions:
Use as needed on clean skin during the diaper change.