---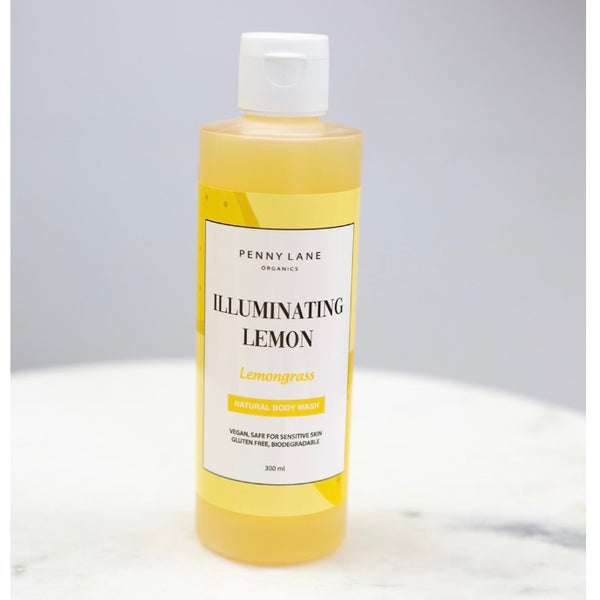 Luxurious Body Wash - Illuminating Lemon
Regular price $12.00
Sweet and fresh smelling Lemongrass will uplift your mood and invigorate your senses.
Add some luxury into your everyday lather. Our Body wash is handmade and has a natural Ph to leave you fresh, clean and smelling like a dream. For all skin types. 
Directions:
Dispense few drops on a wet bath glove or a sponge and spread over the body. Keep away from eyes. Rinse off well.
Ingredients:
Distilled Water (Aqua), Saponified Olive Oil (Olea Europaea), Coconut Oil (Cocos nucifera), Jojoba Oil (Simmondsia Chinensis), Citric Acid, Lemongrass essential oil.