---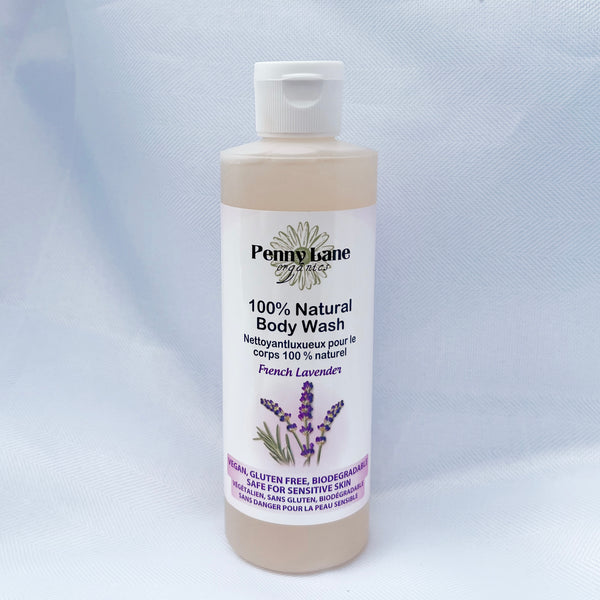 Luxurious Body Wash - French Lavender
Regular price $12.00
French Lavender soothes the body and mind. Perfect for relaxing shower at the end of the day. 
Add some luxury into your everyday lather. Our Body wash is handmade and has a natural Ph to leave you fresh, clean and smelling like a dream. For all skin types.
Directions:
Dispense few drops on a wet bath glove or a sponge and spread over the body. Keep away from eyes. Rinse off well.
Ingredients:
Distilled Water (Aqua), Saponified Olive Oil (Olea Europaea), Coconut Oil (Cocos nucifera), Jojoba Oil (Simmondsia Chinensis), Citric Acid, Lavender essential oil.